THE LOCKTENDER'S HOUSE
The Locktender's House is located at the Kingston Lock, at 39 Old Lincoln Highway (just off Route 27), on the Kingston Trails of D&R Canal State Park, in Kingston, New Jersey.
The house is open to the public on Saturdays, Sundays and major holidays from from 10 am to about 4:30 pm from April through October, and in November, from 10 am to 4 pm. (The house is closed December through March.)
The subjects currently on display build on the February 8th 2022 KHS talk Why is Kingston Here? and subsequent KHS programs:
Also on Display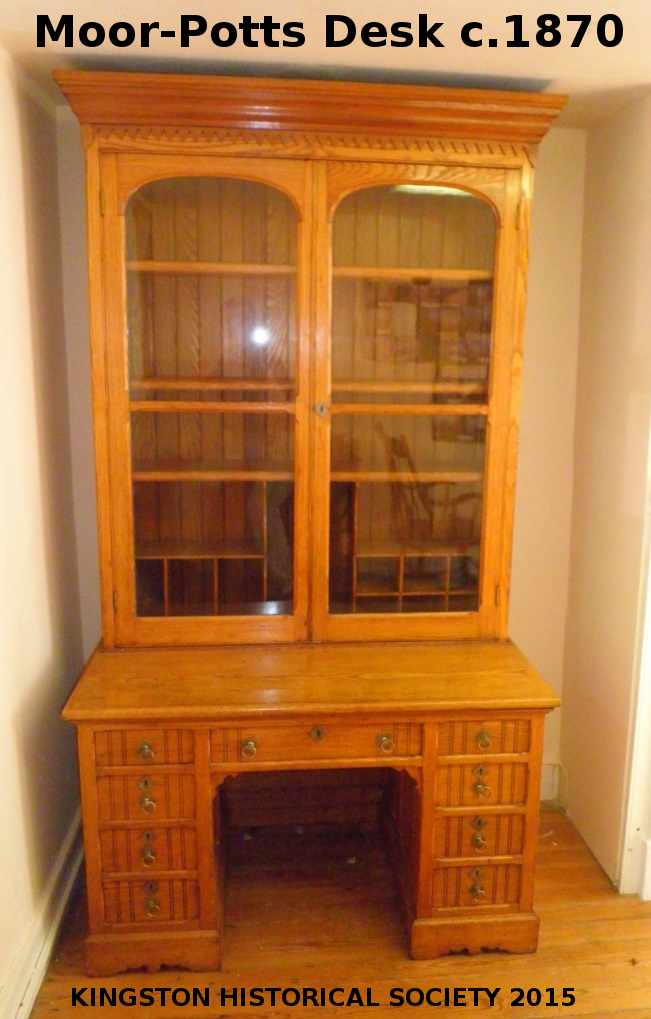 Permanently on exhibit in the Locktender's House are the HABS (Historic American Building Survey) drawings of the Kingston lock and canal house and maps and information about the D&R Canal and the adjacent area.
The North Room of the Locktender's House is temporarily closed for repairs. Usually on exhibit in the North Room is the Moor-Potts Library Desk. The desk was made in Kingston by a local cabinetmaker, John F. Moor, for his own use. The desk was acquired by the father of the late Dorothea "Jimmie" Potts at an estate auction after Moor's death in 1913. It was subsequently passed on to Dorothea. KHS acquired it at the estate sale after her death.
ARCHIVES
A public repository for KHS archival items relating to Kingston history, http://archive.khsnj.org, has been built; already a number of items have been placed in this repository and more are being added. Feel free to visit and browse the archives. There is a "search field" (not case sensitive) to perform topical search functions. Using the database is the best method to view historical items of interest in our collections.
We also publicly host items on, and use as a historical resource, the website archive.org. Archive.org is a global repository which houses media for perpetuity.